Bitcoin touched $ 8,940 a few hours ago, then withdrew slightly. It is the highest price BTC has been traded for over a year. The last time Bitcoin was in early May 2018 at about $ 9,000.
The move started hours ago when Bitcoin rose from $ 7,930 to over $ 8,900 in an epic 12-percent pump from an intraday low. The daily volume has risen to nearly $ 30 billion and the BTC market capitalization is $ 155 billion – more than the total crypto capitalization two months ago in March.
Analysts are therefore taking a close look at the charts to find out where BTC is heading next. For example, crypto trader CryptoFibonacci is expecting a re-test of the moving averages.
A correction has been forecast since Bitcoin started its uptrend in early April. It did not come, however, and those little retracements to $ 7k did not appear too long before the cops took over. Trader Josh Rager also predicted higher moves – over $ 9,000:
"Some people shouted triple top, though the more obvious conclusion is that repeated testing of the resistance zone will eventually lead to a break up. Bitcoin could cool off and run sideways, but IMO will continue to move up above $ 9k. "
Anything could of course be ruined by the "CNBC Countertrade Indicator," which fuels the mood that Bitcoin will effortlessly go beyond $ 9k.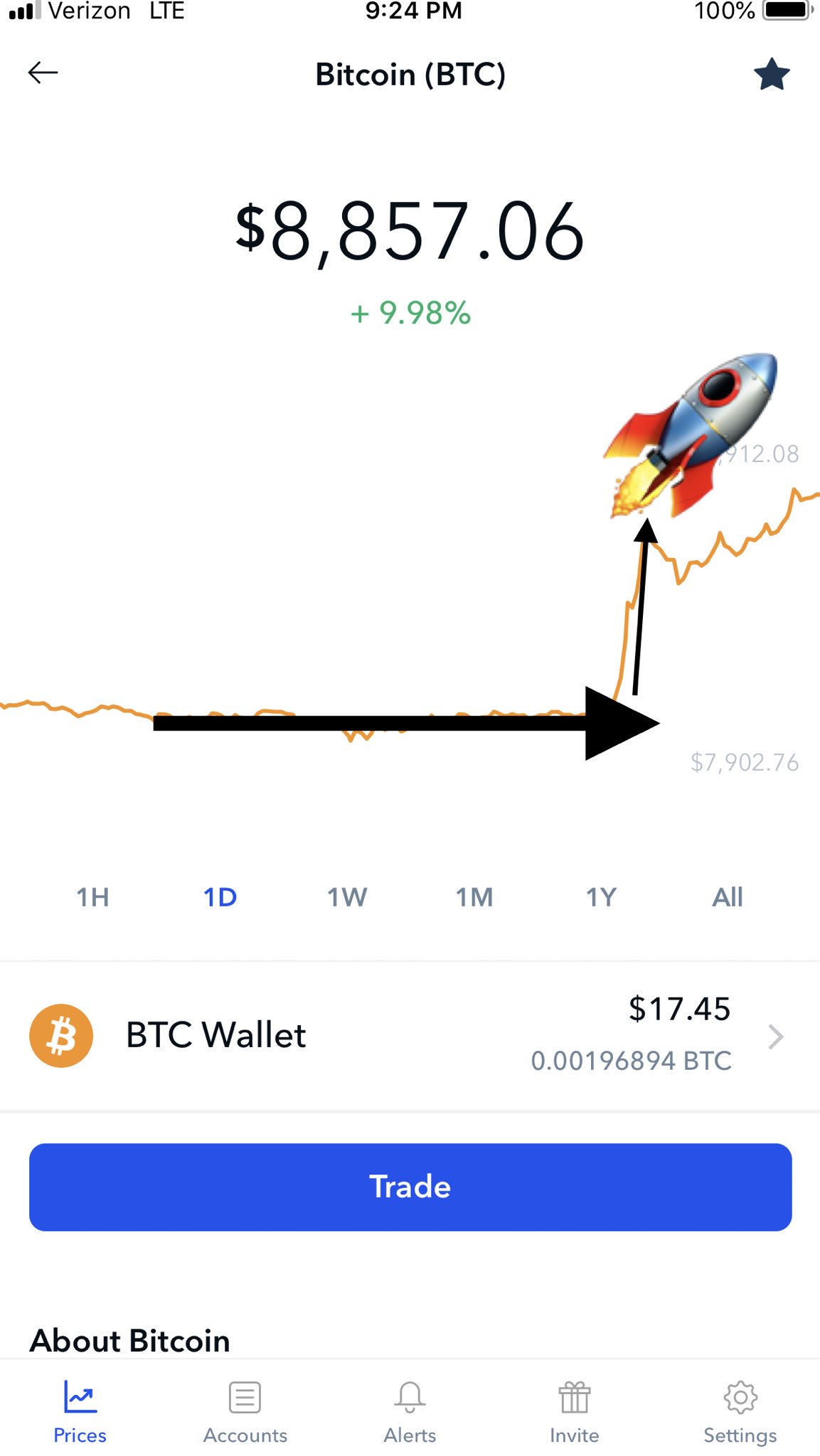 CNBC's Fast Money✔@CNBCFastMoney
Either way, Monday morning's momentum is strong, all Altcoins are in the green at the time of writing, following their big brother as they make double-digit profits. Litecoin is among the top performers, up 12 percent today and now at $ 115, Tron with 14 percent and Bitcoin SV with 17 percent. Not far behind are Bitcoin Cash, EOS, Cardano
---
---
Categories: Crypto Currency